The opportunity of a lifetime awaits. Located in far East Indonesia in the heart of the Coral Triangle, the Widi Reserve is a coral atoll archipelago boasting 100-plus uninhabited, pristine tropical islands fringed by 150 kilometers of powder white sand beaches, thriving coral reefs, and private, deep-sea, nutrient-rich waters.
This island chain is one of the most intact coral atoll ecosystems left on earth and an animal kingdom of epic proportions, home to hundreds of rare and endangered species including Blue Whales, Whale Sharks, 600 documented species of marine mammals, fish, birds, insects and lizards, and species yet to be discovered. Separated not only by space and time, but by extraordinary natural beauty and total privacy, it is one of the most breathtaking properties anywhere on Earth.
Set within the 315,000-hectare (780,000-acre) Marine Protected Area, 10,000 hectares (25,000 acres) of rainforests, mangroves, turquoise lagoons, lakes, and beaches await for potential eco-conscious development. With a vision for private members, special guests, and top conservationists wishing to experience one of earth's last great wildernesses, the Widi Reserve is a secluded, other-worldly paradise.
INVESTMENT & DEVELOPMENT OPPORTUNITY
The Widi Reserve is set to showcase mankind's ability to live in true harmony with the natural world. PT. Leadership Islands Indonesia (LII) has spent several years carefully master-planning, designing and licensing one of the most environmentally sensitive low density luxury resort and residency developments in the world. The opportunity to conserve and sustainably develop the Widi Reserve by acquiring interests in LII presents a once-in-a-generation opportunity. Indonesian law does not permit for private ownership of islands however shares in a business with development rights can be sold to anyone.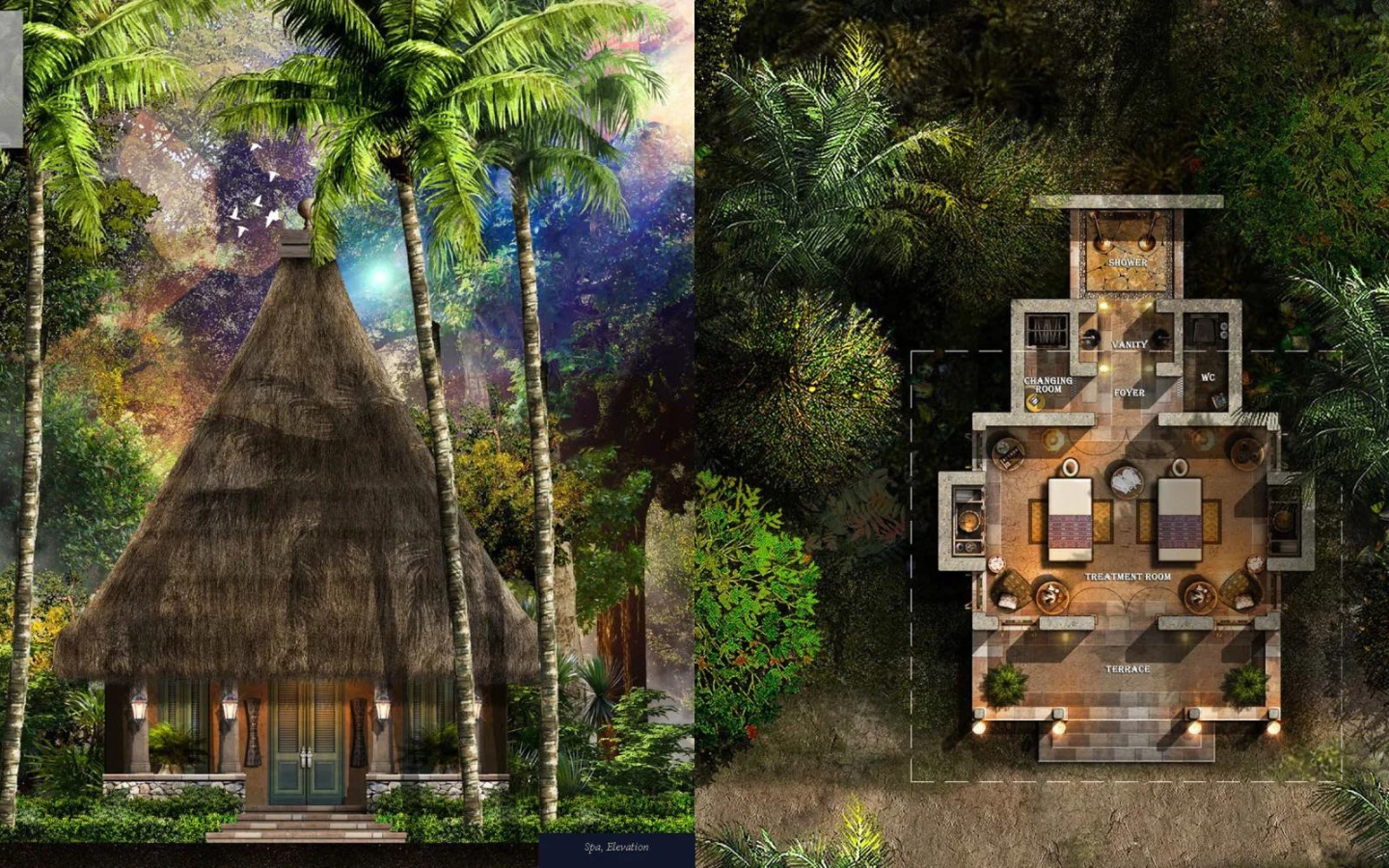 PROPERTY FEATURES

---

$100,000 bidder deposit required
Total: The Widi Reserve: 100+ coral atoll islands | 85,000ha | The archipelago: 10,000ha | Private deep-sea waters surrounding the archipelago: 75,000ha | inside a Marine Protected Area: 315,000ha (decreed in December 2019)
Development Opportunity | 10,000ha; Up to 500 keys spread across 17 islands; Possibility for single key to include a 1-8 bedroom villa; Potential build out over the internal lagoons can be secured over a further 8 islands, bringing the total developable islands to 25; All buildings must be semi-permanent or non-permanent, fit within the designated utilization area, and fall within the maximum covered roof area allowances which touches less than 1% of the land and 0.005% of the reserve; All else is adjustable including the overall site plan layout, architectural design, interior design, landscaping, choice of materials, key allowance, room configuration and engineering components; Option to work with a complete team of top international experts, including world-famous hotel designer Bill Bensley, able to produce a development near 100% natural and sustainable
Island Features | Divisions into West Atoll and East Atoll; White sand beaches: 4,000ha (9,885 acres); Lagoons & lakes: 3,500ha (8,650ac); Virgin Rainforest: 1,650 ha (4,075ac); Mangroves: 850ha (2,100ac); Coastline: 150km (93 miles);
West Atoll | Contains 6 islands with development areas including the Daga Besar, Dodawe, Daga Kecil, Doro Panjang, Capatu, and Lakoromobidi; Size of atoll reef to reef: 4,550ha (11,243ac); Total land mass: 1,951ha (4,821ac); Total land utilization area: 84.25ha (208ac); Lagoon: 921ha (2,275.8ac)
East Atoll | Contains 11 islands with development areas including the Lolanga Kecil, Kokota, Dorosolome Besar, Dorosolome Kecil, Umbur Keci, Umbur Besar, Kuburan, Sosara, Boku–Boku, Tofuwidi; and Mistik, Size of atoll reef to reef: 5,140ha (12,701ac); Total land mass: 1,330ha (3,286.5ac); Total land utilization area: 81.67ha (201.8ac); Lagoon:1,835ha (4,534ac)
Other Amenities | All islands contain fresh water lenses 1.5-2m deep, most not brackish; potential plans to construct a 1,000-meter-long runway on Daga Besar island in the West Atoll;
Marine Life & Biodiversity | 500m tall twin-peaked, underwater volcanoes are preferred resting, breeding, birthing and feeding ground for many migrating ocean giants; plethora of rich minerals, plankton, and algae; 600 documented species of marine mammals, fish, birds, insects and lizards.
Travel | Reachable via boat or private jet; Bali, Singapore, Hong Kong, Cairns, and Jakarta provide optimal access destinations, with flight times ranging from just 2–4.5 hours by private jet, cessna and sea plane subject to build of an airstrip and licensing
Location | 1,125km to Palau; 1,725Km to Bali; 2,750km to Singapore
**Bidding Opens: Dec 8, 2022 4 AM EST information and registration : GO!