5 Ultimate Bucket List Adventures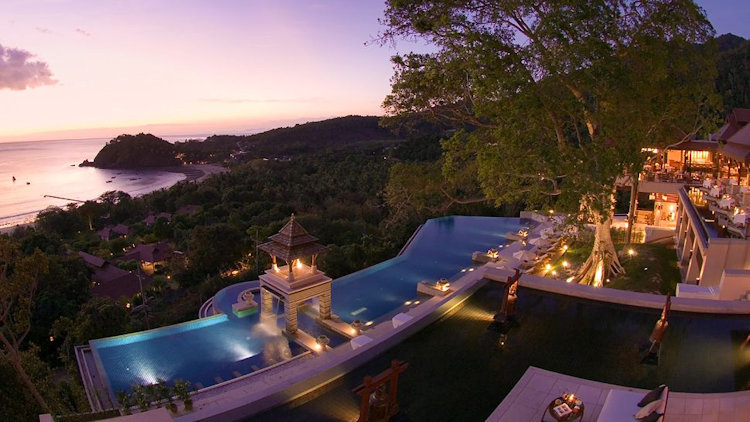 All but essential travel might be on hold for now, but we can still dream about the trips hitting our 2021 bucket list – from diving with whale sharks and dining on disappearing islands to discovering magical Marrakech.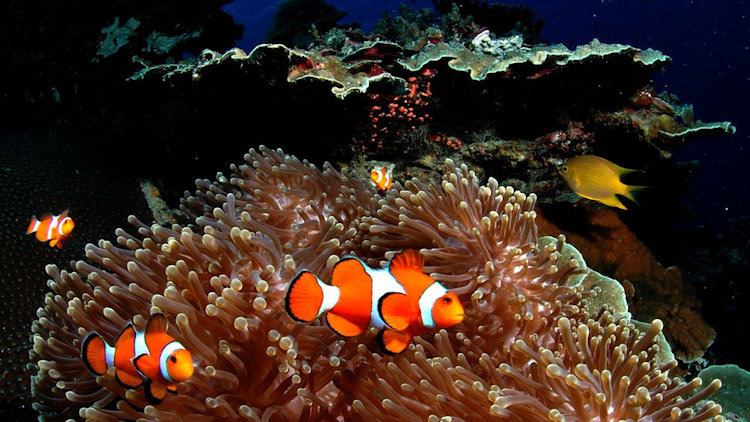 Scuba with Whale Sharks and Manta Rays
Pimilai Resort & Spa, Koh Lanta
For the ultimate island adventure and once-in-a-life-time experience, thrill-seeking travelers can head to Pimalai Resort & Spa in Koh Lanta Thailand, to discover the magnificent marine life of the Andaman Sea and dive alongside the largest fish in the world, the whale shark, in their natural habitat. This beautiful coastal area is one of the first to welcome the gentle giants each diving season, reaching up to 15 meters long and weigh over 40 tons.
In partnership with Scubafish, the PADI 5-Star, Gold Palm and IDC-certified dive center, Pimalai offers divers a chance to explore the tourist-free turquoise waters of Koh Lanta when whale shark sightings are most frequent. After a day of exploration, travelers can retreat to the hidden paradise of Pimalai, with their own infinity pool surrounded by 11 acres of lush, tropical forest away from the hustle and bustle of better-known Thai islands.
For more information or to book visit: https://www.pimalai.com/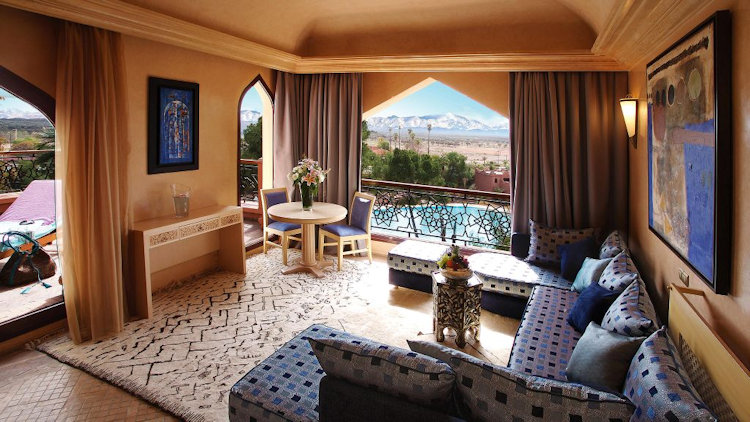 Marvel in Magical Morocco
Es Saadi Marrakech Resort
With Marrakech hailed as Africa's first Capital of Culture for 2020, the majestic Moroccan city is a destination to dream about. It's most iconic hotel, an oasis set in acres of flowering gardens; Es Saadi Marrakech Resort is located in Marrakech's' 'Golden Triangle' and is the perfect base from which to explore the culture-rich city, from the iconic Jemaa El Fanna square to the magical Jardin Majorelle.
Looking onto the snow-capped Atlas Mountains, Es Saadi houses an award-winning spa set over three floors, home to the only Dior Institut outside of France. A cultural hub, the hotel is also home to over 400 works of art by local emerging artists, including its own large gallery, located above the entrance foyer. For traditional Moroccan cuisine, guests can dine in the beautiful La Cour des Lions restaurant with panoramic views of the bustling city, before embarking on an unforgettable trip to the magical souks and markets of Marrakech, the beautiful botanical grounds of Jardin Majorelle or, for the ultimate adventure, a spectacularly peaceful hot air balloon ride over the African sky.
For more information or to book visit: www.essaadi.com/en/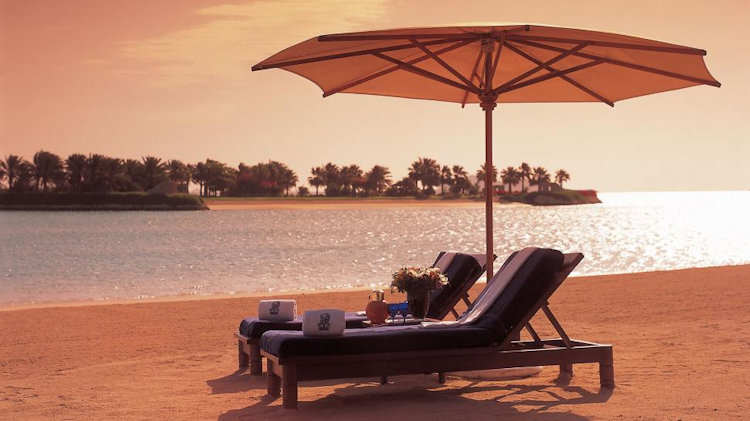 Dine on a Vanishing Islsand
The Ritz-Carlton, Bahrain
Basking in brilliant sunshine year-round, culture-rich Bahrain invites travelers from around the globe to discover its attractive archipelago of 33 islands. Located on the pristine coastline of capital city Manama, The Ritz-Carlton, Bahrain makes the ideal base to explore the Kingdom's extensive array of unique activities, including a sensational dining experience on the 'disappearing' Jarada Island.
From a private, luxury boat, snorkel the oyster beds and partake in the world-famous pearl diving of Bahrain, once the center of the world's pearl trade. Those who find a pearl – deemed to be the best in the world – can take it home for a souvenir like no other. Pearls found, enjoy the ultimate castaway experience and dine on Jarada Island – a deserted strip of land, only accessible for a few hours each day before the tide washes over its sugar-white sand. Sit on traditional, woven cushions and enjoy an authentic picnic prepared by the hotel's resident Chef. Diners must feast and make their memories, before the island disappears under the waves.
For more information or to book visit ritzcarlton.com/en/hotels/middle-east/bahrain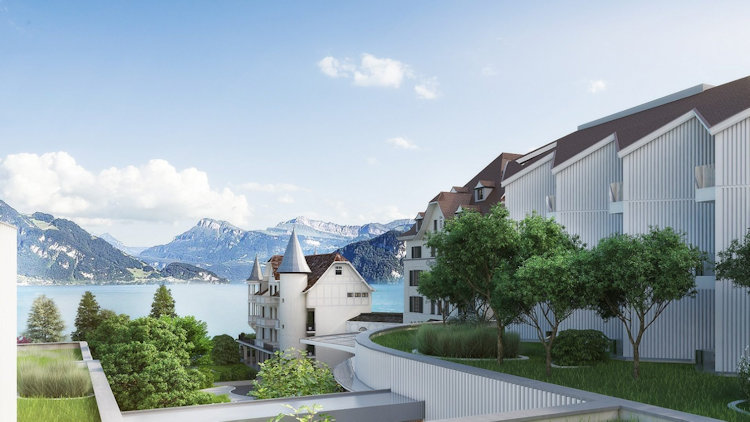 Visit Europe's Most Advanced Wellness Retreat for the Ultimate Health MOT
Chenot Palace Weggis, Switzerland
After an anxiety-inducing time of uncertainty spent at home, those looking for a complete detox, restoration of energy, and rejuvenation of mind, body and soul can head to Chenot Palace Weggis – a brand new, full-service medical spa which brings the science behind wellness to Lake Lucerne, Switzerland – set to open in June 2020.
With bespoke programs created using the latest technology and renowned Chenot Method® for every guest, visitors can expect in-depth medical and nutritional consultations and can undertake one of three signature,7-day retreats; including Advanced detox, Recover and Energize or Prevention and Ageing Well. A combination of spa treatments, detoxification, activation of energy channels, simulation of physiological functions and a tailored diet plan work to trigger preventive, repairing and regenerative actions, for the ultimate bucket-list wellness experience.
To book and for more information or to book visit: www.chenotpalaceweggis.com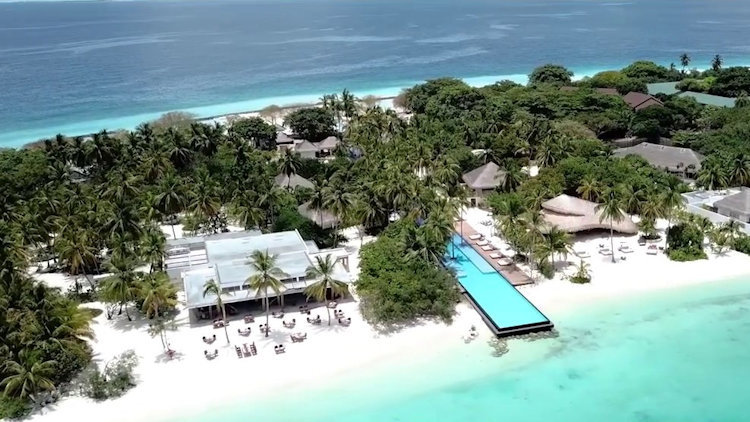 Eat, Sleep, Paint, Retreat in the Maldives
Fairmont Maldives Sirru Fen Fushi
Drawing inspiration from its island environment, Fairmont Maldives' new art retreat combines tours of the Coralarium – an underwater gallery and coral regeneration project – meditation, spa rituals and mindful painting guided by the resident artist. Whether it's enhancing overall wellbeing or simply learning to embrace being in nature, the retreat encourages guests to disconnect with technology and reconnect with nature.
Dive into the crystal ocean, where over 250 species of tropical fish, manta rays and turtles patrol the resort's 9km house reef. Snorkel the vibrant corals before exploring the Coralarium – a submerged art installation and coral regeneration project. Discover the sculptures created by British eco-artist, Jason deCaires Taylor, on an underwater art tour, accompanied by the resort's resident marine biologist. Back on the beach, guests can create their own marine-inspired masterpiece in the art studio, under the watchful eye of a resident artist – from jewellery making and canvas painting to photography lessons. Those who prefer to leave painting to the pros can join daily yoga sessions and meditation lessons. A menu of spa treatments is available at Willow Stream Spa, offering a range of massage, facial and ayurvedic full-body rituals that are connected to local island culture.
For more information or to book visit: Fairmont.com/Maldives